A few things to do and prepare before you start
Before using the Qufora IrriSedo products to irrigate, it is advisable that you familiarize yourself with the functionality of the systems by filling it with water and working through the instructions step by step. This way you will know what happens during the actual irrigation.
Irrigate regularly
Sometimes the bowel gets into a routine easily, but for others it may require some modification e.g. your bowel medication etc. That is why many healthcare professionals advise irrigating every day for at least the first three months.
Some people may have constipation symptoms and others may experience faecal incontinence. They may require a daily routine initially and review over time what works best. However, once a regimen is set, it is advisable not to change this too regularly, as the bowel gets into a routine and needs to be maintained for effective results.
Your healthcare professional will assess you and advise on this. Any queries about making changes should always be as directed by your healthcare professional.
Use the advised amount of water
This can vary from person to person, and you should only irrigate using the amount of water advised by your healthcare professional. The volume of water can depend on your bowel condition and the irrigation product used.
Drink water
Always make sure to drink the amount of water advised by your healthcare professional. If your water intake is too low, this may result in the water instilled during irrigation being retained and absorbed by the bowel.
If you have any further questions about bowel irrigation, please contact your healthcare professional. Qufora is ready to support you, if you need more information about your Qufora IrriSedo irrigation system.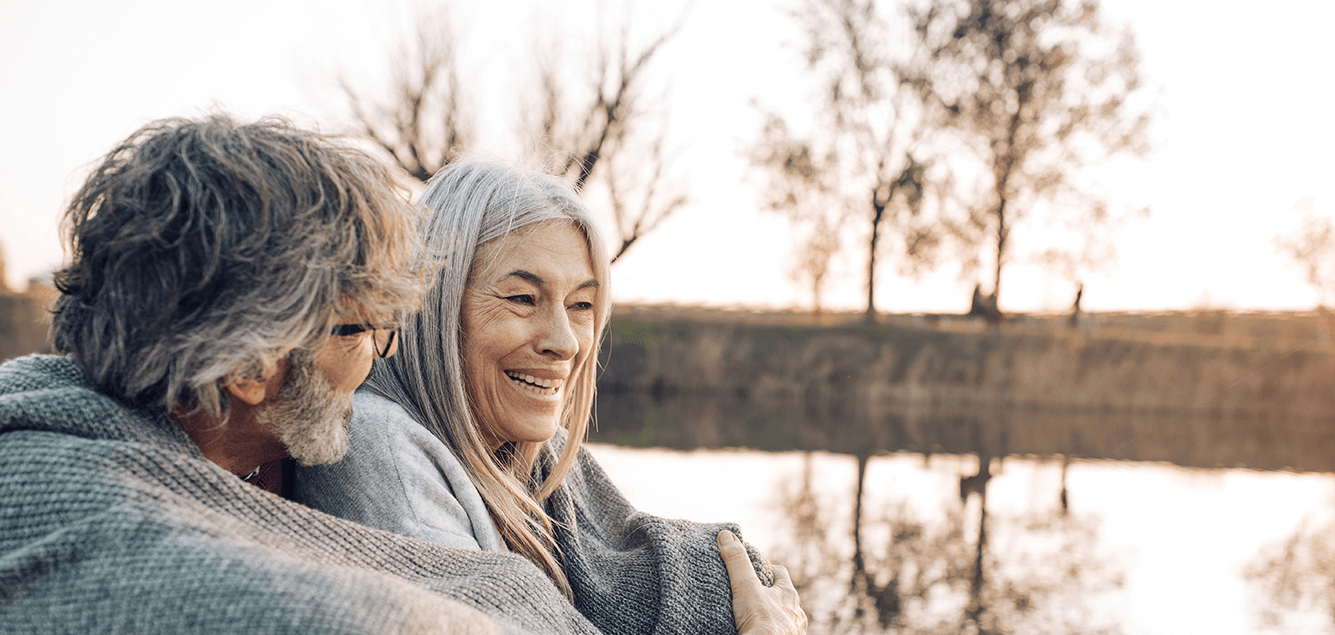 Here are some of the effects that can be achieved by using bowel irrigation routinely.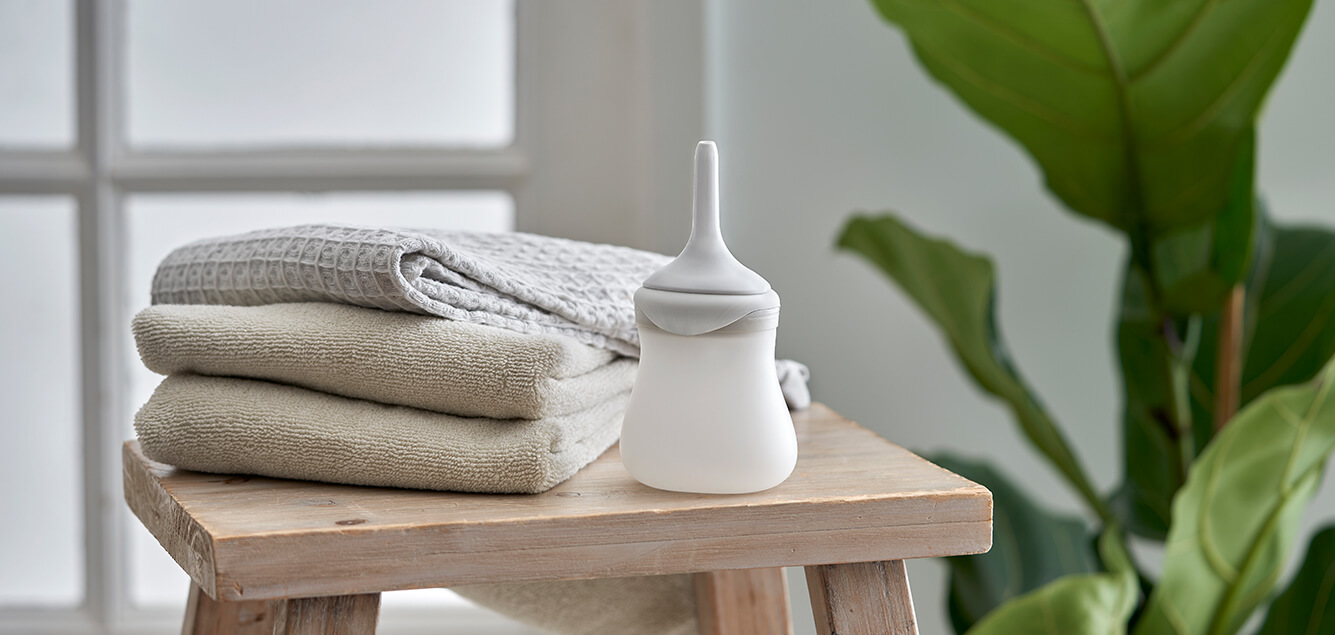 We believe everyone deserves the right to bowel irrigation solutions that fit seamlessly into their lives.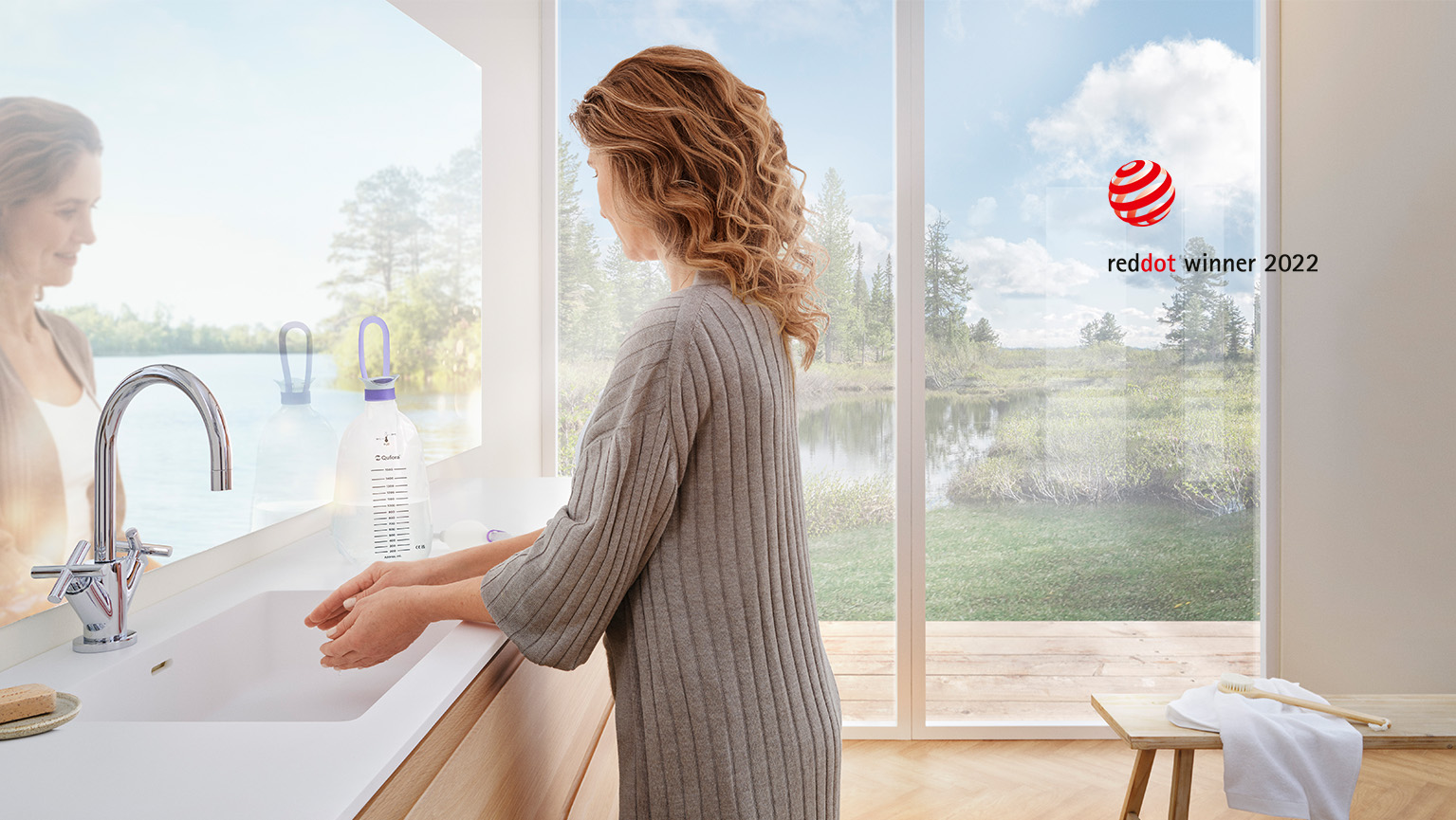 Discover Qufora IrriSedo Flow, a new bowel irrigation system with an innovative way of managing water flow, that is simply intuitive to use and designed to be individual to suit different situations.