Imagine the possibilities
Qufora IrriSedo Flow is our newest bowel irrigation system with simple and easy handling and a cone. Qufora IrriSedo Flow is suitable for people who can sit stably on the toilet, can hold the cone in the rectum during irrigation and need to use a higher volume of water for the irrigation than available with Qufora IrriSedo MiniGo.
Learn more about Flow – product features,  how it works, and much more
Introduction
It all starts with simplicity. Discover a bowel irrigation product with an intuitive way for managing water flow, and that is designed to be individual to suit different situations, whether irrigating at home or away. With features supporting a feeling of comfort, for convenience, and for ease of use, Qufora IrriSedo Flow is a bowel irrigation product with an award-winning design.
Product
Practical water bag, it can be placed free-standing on any convenient surface or hanging by the handle
Easy set up, just one quick connection to put the system together
Smooth flow cone, single-use and ready lubricated, making it ready to use once it's dipped in water. The soft, round, flexible tip ensures comfortable insertion and removal
Water flow regulator for a personalised water flow, when using gravity the water flow can be controlled
Ideal for people who:
Have good dexterity and hand control
Are free to hold the cone in place in the rectum
Are able to sit securely on the toilet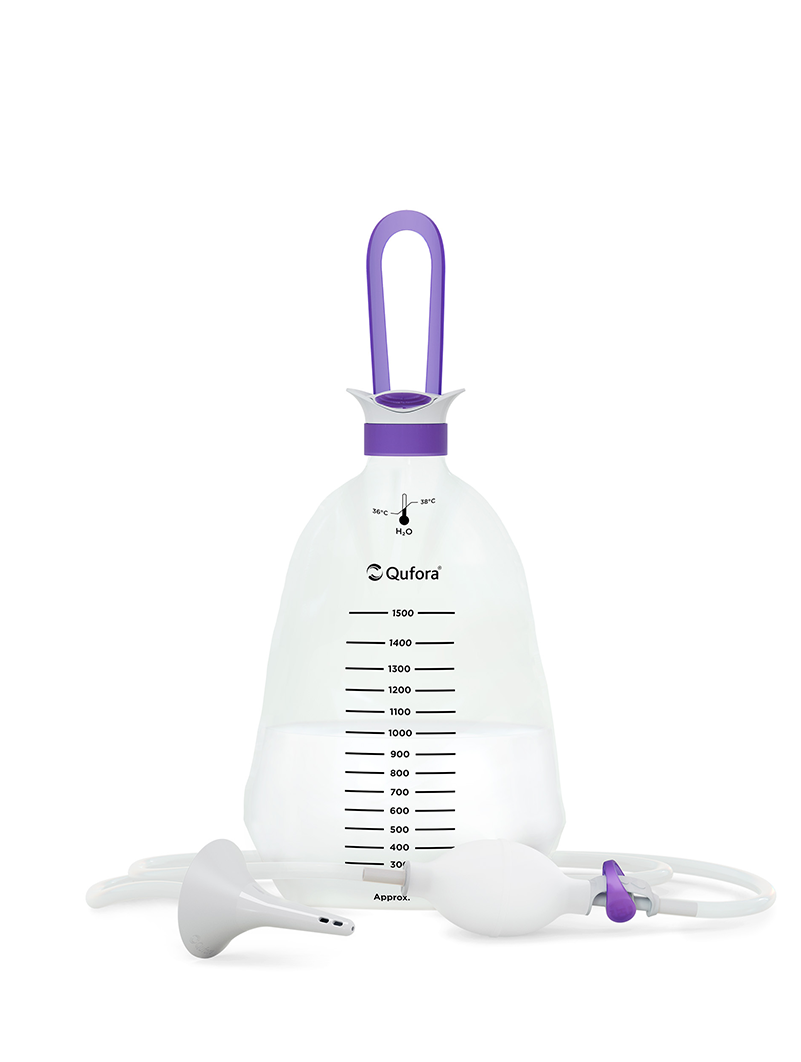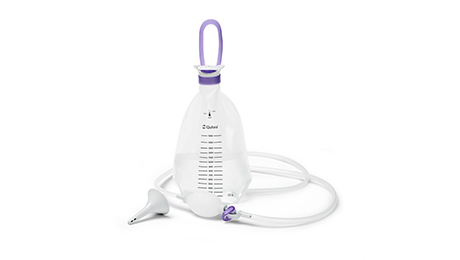 Qufora IrriSedo Flow includes:
Water bag with a pump and water flow regulator
Single-use flow cone with hydrophilic coating that is activated when dipped in water
How does the product work?
Qufora IrriSedo Flow works by flushing water from the water bag into the rectum via the cone.
Before use, always consult the 'Instructions for use' document delivered with the product.
We strongly believe that being as independent as possible has a positive impact on quality of life. The key to successful bowel irrigation is based on assessment, training and follow-up with the healthcare professional. Therefore, we want to support healthcare professionals with a product that will help to achieve positive patient outcomes.
Quick preparation
Water bag with wide neck, flip lid and easy grip handle makes preparation fuss-free whether at home or out and about
Easy set up with just one connection between the flow cone and the water bag tube
Smooth flow cone, single-use and ready lubricated, making it ready to use once it's dipped in water
Intuitive way of managing a comfortable water flow
Light-weight and compact pump and water flow regulator right next to each other for one-handed efficiency in sending water to the rectum
When using gravity, the water flow regulator can be used to adjust the flow of water
Effective water flow through the flow cone with five water outlets for a multi-directional water flow
Comfort and convenience
Soft-grip materials on the water bag neck and handle for easy handling
Flow cone with soft, round, flexible tip for comfortable insertion and removal, and a firm base for comfortable holding of the cone in place
Flow cone comes in a pouch for hygienic handling of the cone when preparing for irrigation and is a handy disposal bag for the cone afterwards
Reducing resources
The flow cone is made with 10% less material than our comparable cone product
Reduction in plastic in the packaging over our comparable cone product
Problems with passing stool, either as a result of bowel incontinence or chronic constipation, can severely affect health and quality of life. Bowel irrigation (sometimes called transanal irrigation or rectal irrigation) can be an effective bowel management solution for these bowel problems.
Low anterior resection syndrome (LARS)
Urge faecal incontinence / bowel urgency
Constipation: slow transit constipation / chronic idiopathic constipation / opioid induced constipation / Irritable Bowel Syndrome with constipation (IBS-C)
Neurogenic bowel disorder: spinal cord injury, upper motor neurone / Multiple Sclerosis (MS) / Parkinson's disease / Spina bifida / Cauda equina
The water bag with pump and water flow regulator can be used 30 times (equal to 1 month usage time when used for irrigation every day). Should discoloration develop within the recommended usage time, the water bag with pump and water flow regulator should be replaced
The cone is a single-use item. If the single use items of the product are reused, there is a risk of unwanted effects that can influence the function of the product and the health of the patient, carers and others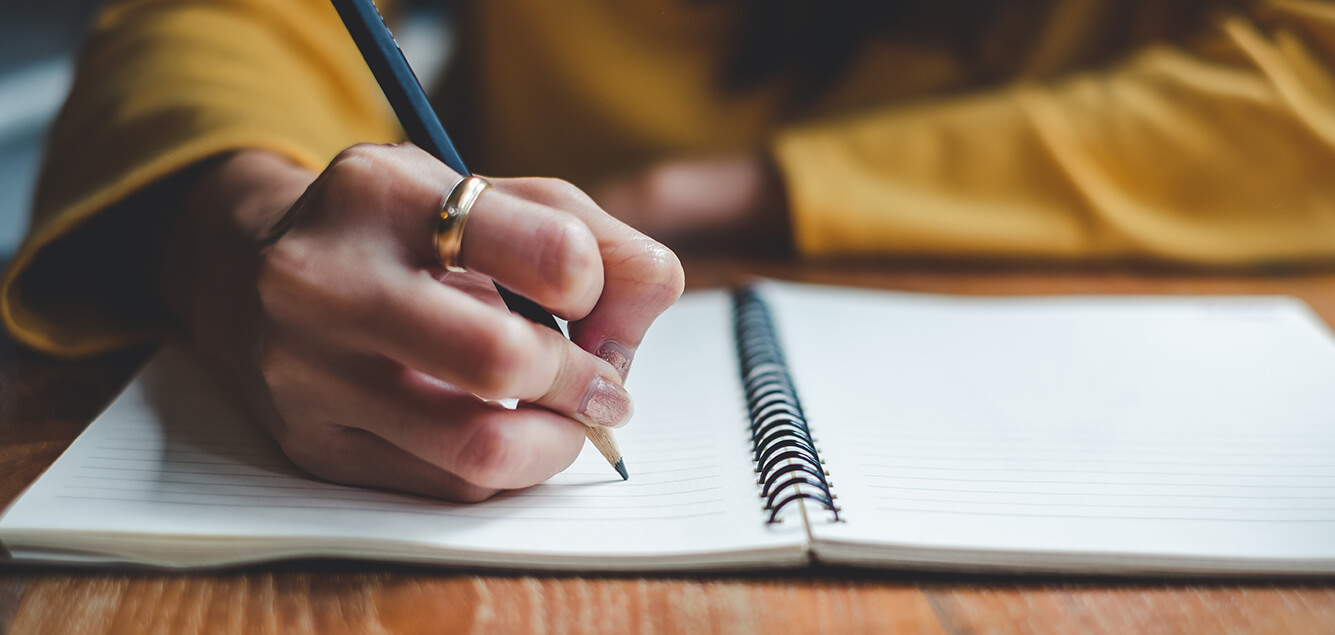 It can take slightly longer when you first start irrigation, until you get used to using the system and establish a bowel regime.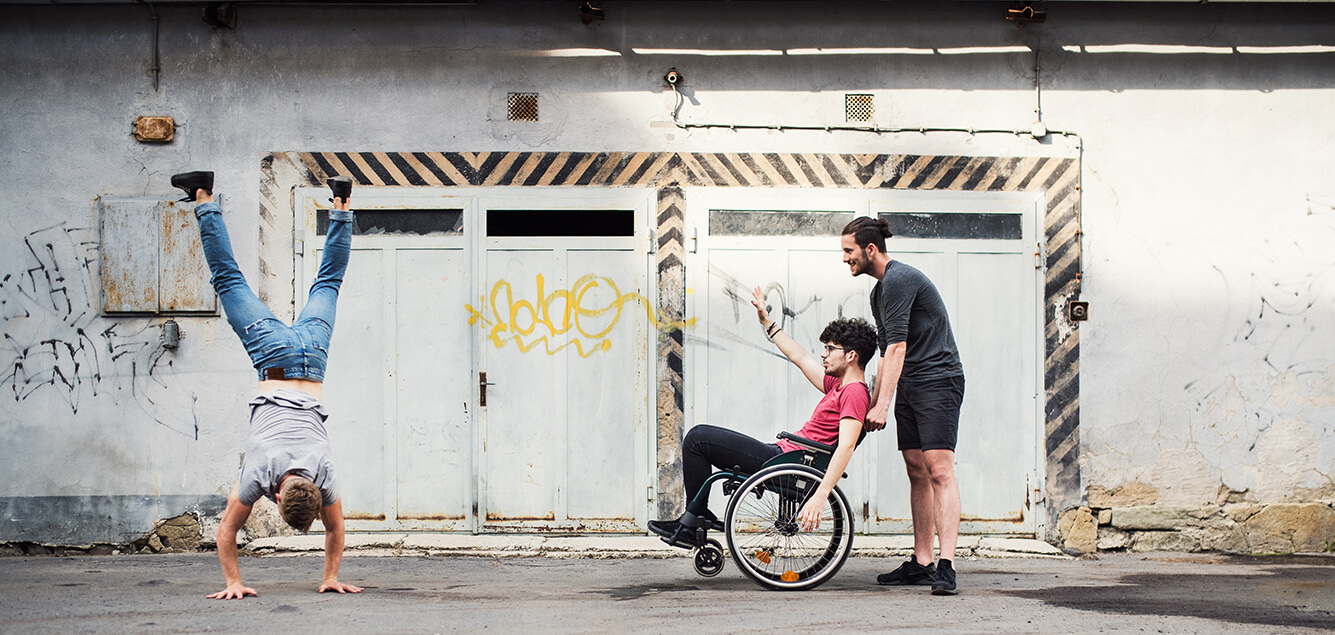 Here you will find information on how to maintain a good routine, as well as troubleshooting any problems you may experience.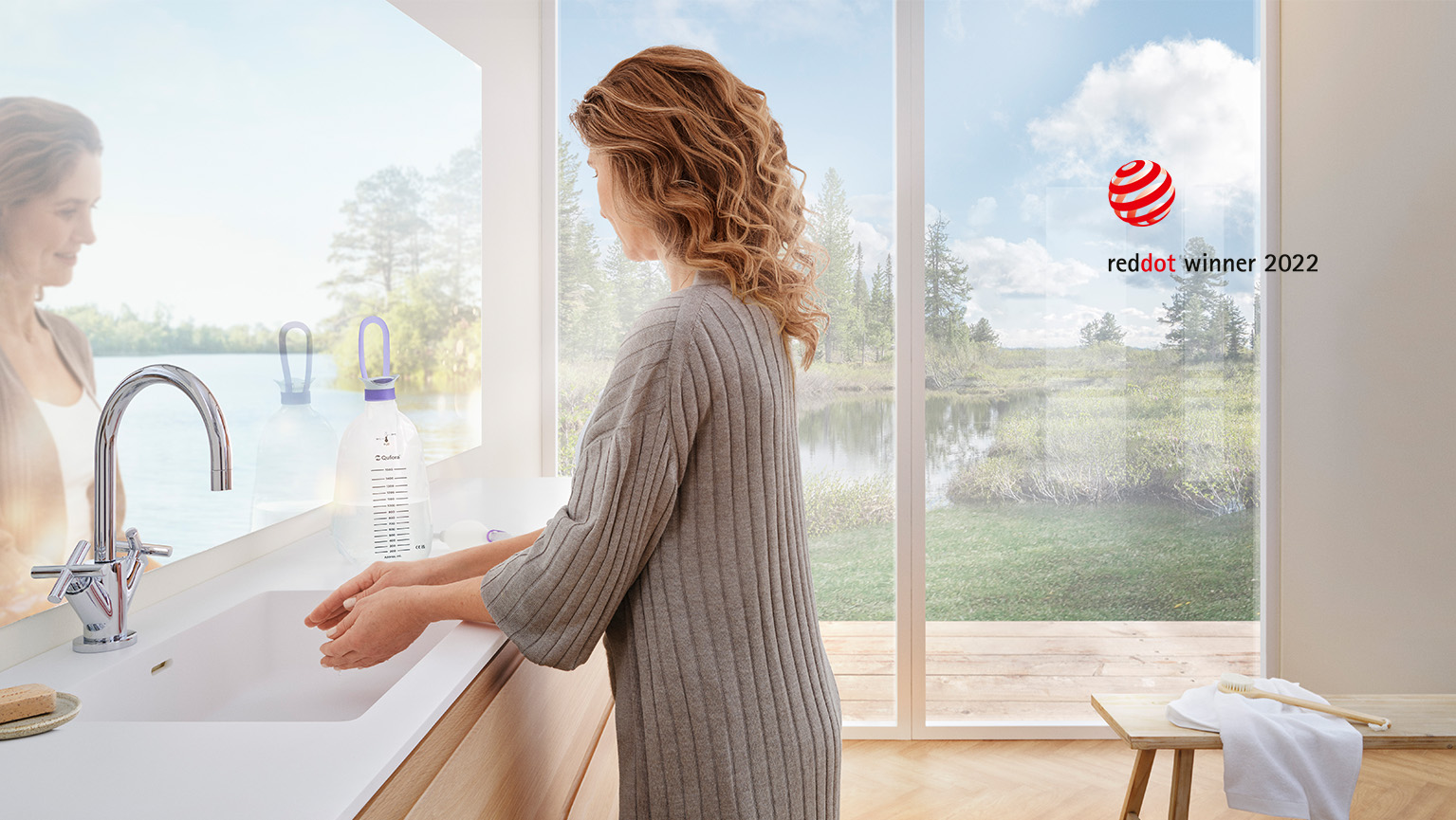 Discover Qufora IrriSedo Flow, a new bowel irrigation system with an innovative way of managing water flow, that is simply intuitive to use and designed to be individual to suit different situations.