We would like to express our gratitude to all of the extraordinary efforts made by everyone from employees to customers, suppliers and local partners to bring us through all the demands and challenges of 2021 with a continued positive outlook for the coming years.
Revolutionizing the bowel management industry
"All over Europe we see an increasing elderly population who need high quality aids to reduce bowel dysfunctions that are likely to increase with higher age. In Qufora, we are designing products for people and not for medical conditions, in fact they must create distance to the condition and relate more to a higher purpose in life: human health. In 2021 Qufora revolutionised the bowel management industry, through the development and launch of MiniGo and MiniGo Flex, which aim to help eradicate the taboo around bowel problems. The product has won a prestigious Red Dot Award, and we will continue to implement the new design principles in upcoming product designs."
– Lena E. Lachenmeier, CEO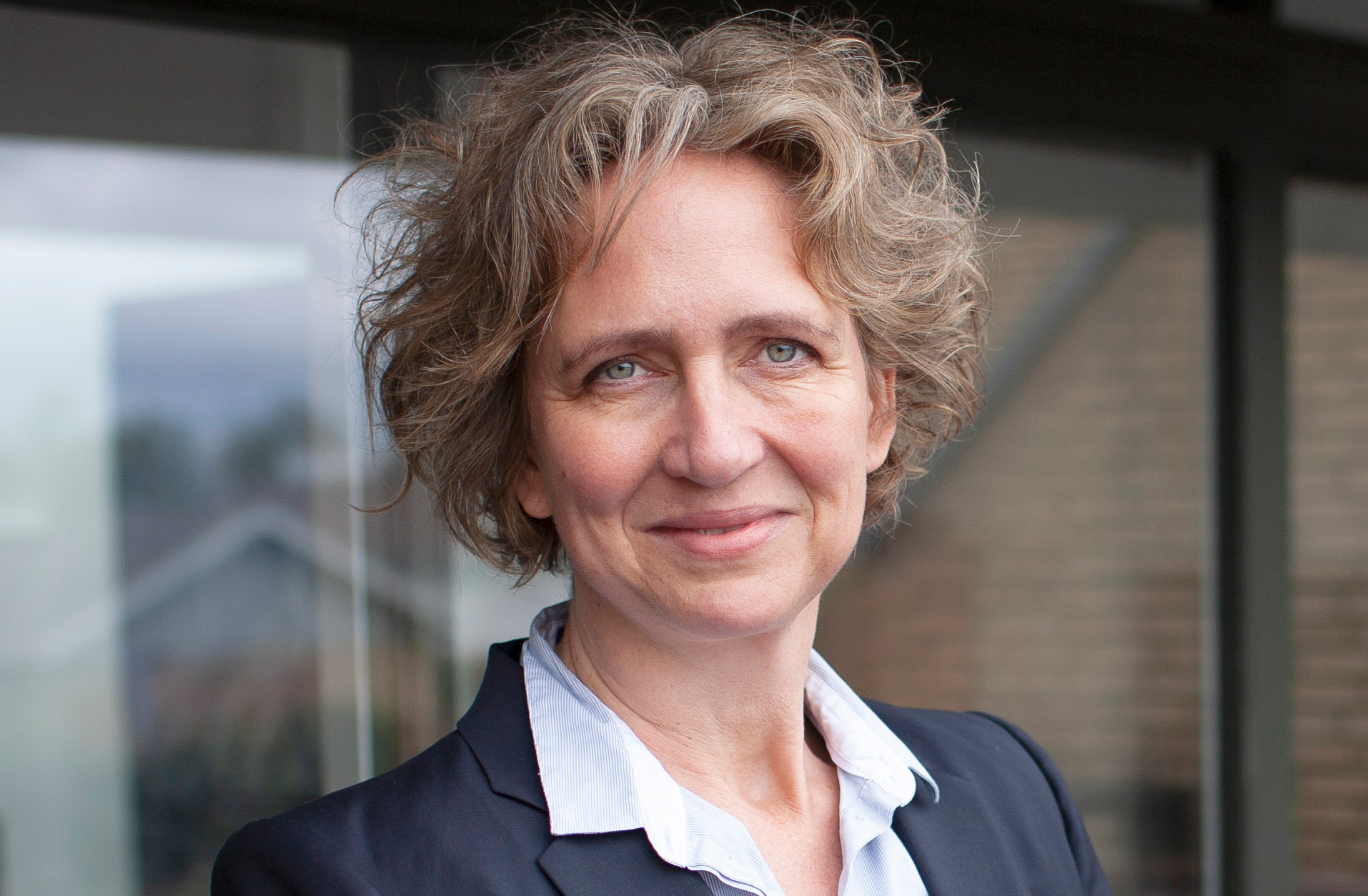 In 2021 sales finished at 125,2 MDKK, slightly higher than expected and 20,4% over last year.
Gross Margins finished at 62,8%, an improvement over 2020.
Operating profit finished at 17,7 MDKK, which is lower than expected, mainly due to challenging supply conditions.
EBITDA in 2021 finished at 14,1%.
Our bowel care business develops well in our key markets.
We notice a very positive development for the key value drivers: new patient discharge and retention to treatment.
We outgrow the market and increase our market shares in our key markets, especially driven by the launch of our newest product MiniGo and MiniGo Flex.
On this background management finds the 2021 result satisfactory and the positive development is expected to continue in 2022.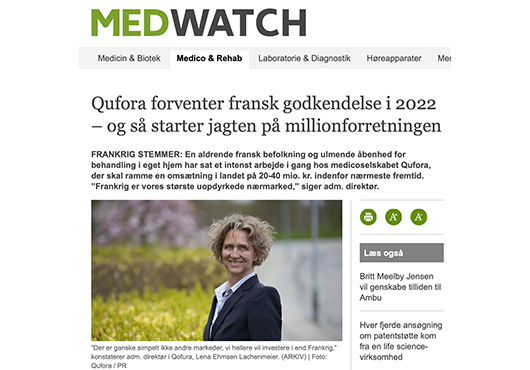 Qufora forventer fransk godkendelse 2022- og starter jagten på millionforretningen.